What does it cost to build a granny flat?
Are you thinking about adding a granny flat to your home? While in some cases a granny flat can be a suitable option for an elderly parent – hence the name – there are lots of other potential uses for them too. Maybe your kids are all grown up but not quite ready to move out yet or are staying at home to
save for a home deposit
. Or perhaps you have regular guests and would like to create more space to make them – and you – more comfortable when they come to stay.
You may just want a home office away from the main house that can easily be turned into accommodation if needed. Or you might even be thinking of adding a granny flat to rent out and earn yourself some extra income. Whatever the reason may be, a granny flat could be a solution for a range of circumstances, but what's involved in actually adding one to your property?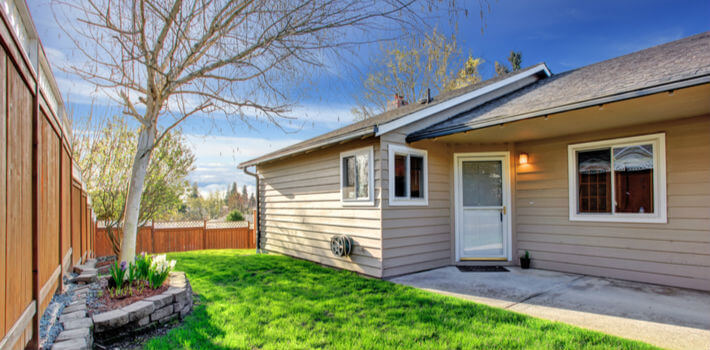 What is a granny flat?
A granny flat is a small, self-contained dwelling with a separate entrance on the same block as a main house in a residential zone. How they are set up can vary, but typically a granny flat will feature a kitchen, bathroom, living space and a bedroom (or bedrooms).
Some people opt for a basic studio flat which has a larger living area that has room for a bed rather than including a separate bedroom. The granny flat can be attached to the house, semi-attached or detached. There are different rules for granny flats in each Australian state and territory and guidelines also vary between local councils, so it's important to do your research before you proceed.
How can I find out if I can put a granny flat on my property? 
You should contact your local council which should be able to outline the rules for granny flats in your area and help you determine whether or not you can build a granny flat on your property. Considerations may include the size of your block, how far it must be from the boundary and the existing house, and the dimensions of the granny flat. Most states and territory specify a maximum size for a granny flat. In NSW, for example, as a general guide the site must be at least 450 square metres in area, have a 12 metre wide frontage and the granny flat can be no bigger than 60 square metres.
Do I need council approval to build a granny flat?
It typically depends on the rules in your area. In many cases you will need to apply for approval but in some areas you may not need council approval as long as you meet certain criteria. For example, if your property is in the Brisbane City Council area and you're building a granny flat for a member of your family you may not need need to apply for council approval if your land is larger than 450 square metres and the granny flat is no bigger than 80 square metres.
Either way, it could be a good idea to get in touch with your local council to find out what permits and approvals may be necessary.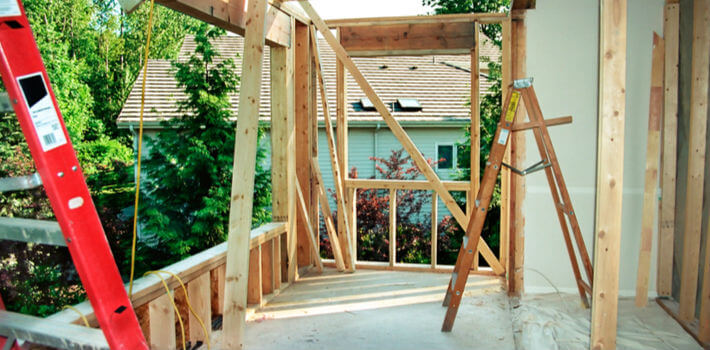 How much does it cost to build a granny flat?
Granny flats can cost anywhere from around $70,000 to $200,000, according to estimates from a variety of builders and providers we looked at. The exact cost is likely to depend on the size of the structure, the materials used and the quality of the land. As an example, in 2015 quantity surveyor BMT Tax Depreciation said its data suggested that on average a granny flat would cost $121,000 to construct.
The cost will also vary depending on whether you opt for a kit or 'flat pack' granny flat, or get one custom built.
According to hipages for a kit granny flat including a slab, plumbing and electricity you might expect to pay $81,000 for a 38m2 granny flat, $95,000 for a 50m2 one and $120,000 for a 71m2 granny flat. The website recommends you compare quotes carefully and understand the inclusions as they may vary between kit builders.
You may also be able to pay extra to upgrade certain features. For example, if you don't like the standard cladding, many kit home suppliers can provide other types of cladding, such as fibre cement sheeting, painted timber weatherboard cladding or brick veneer for an additional cost. Make sure you find out what the charges would be for any upgrades you like. The hipages website also suggests finding out if there are any extra fees for plumbing connections beyond a certain distance from the main house.
One way you may be able to reduce the costs is to not include a kitchen. This could be an option if the granny flat is being used for a family member that can use the kitchen in the main house.
Keep in mind the quality and gradient of the land will also be a factor. If you are building a granny flat on a sloping block for example it will likely cost you more than if you had a flat area.
Whether you engage a local builder for your renovation or a company that specialises in granny flats for your new build, think about getting at least three quotes and make sure you are comparing them based on all the same inclusions so you are getting a true picture of the final cost. That way you can help avoid any nasty surprises…
This article is from Canstar, you can read the full article here: